Point/Counterpoint: Vaccinate Against Fear
The COVID Vaccine Should Be Distributed Immediately to Stop the Spread of the Virus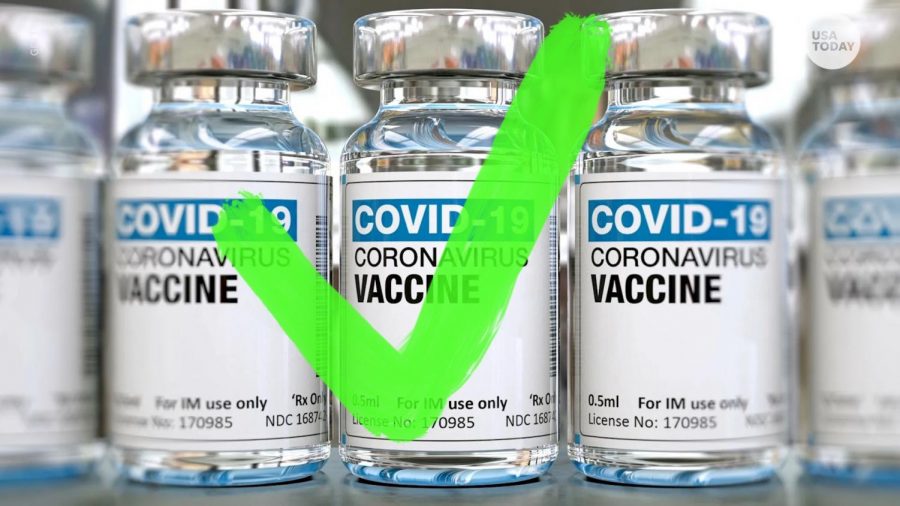 Since the start of the COVID-19 pandemic, researchers have been heavily engrossed in creating a vaccine to help slow the spread of the virus in an effort to save thousands of lives. With all of the uncertainty that is present, research in the medical world is taking a foot in the right direction, and it is moving fast. 
It is necessary for these vaccines to be put into effect, and for researchers to work fast, as each day is as unexpected as the next. According to a New York Times article published on December 11, daily COVID-19 related deaths have increased to 3,000 per day, breaking the record for number of deaths per day since the COVID-19 pandemic first hit the United States in March. If a vaccine is readily available and effective, then it should be put into effect as soon as possible in an effort to stop the spread of COVID-19, and again, save lives.
Currently, Pfizer's COVID-19 vaccine is the most effective, showing an effectiveness rate upwards of 95%. Pfizer's vaccine is followed by Moderna, another company with a vaccine able to reduce infections by 94.5%. This effectiveness rate is phenomenal compared to vaccines such as the Influenza vaccine which reduce the risk of the flu by between only 40% to 60%. Linked to the flu illness, which according to the CDC is 22,000 deaths per year, with cases of the flu being upwards of 38 million just last year. 
Most recently, the Food and Drug Administration (FDA) has approved the Pfizer vaccine. The FDA has been able to uphold its reputation of the world's gold standard for drug reviews, even after being under such immense pressure. Despite such pressure and a short timeline, the FDA expresses that corners have not been cut in this tremendously tedious process. Passing the FDA committee vote is preeminent, as many vaccines do not ever make it to this step in the process. This is a major step in the administration of the vaccine, and could potentially mean that the vaccine can start being distributed, starting with the prioritized health care workers and nursing home patients as soon as the coming weeks. FDA approval of the Pfizer vaccine means that data on the drug's effects have been reviewed by the Center for Drug Evaluation and Research (CDER), and the vaccine is proven to provide benefits that outweigh both the known and unknown risks. 
Although a vaccine has yet to be released to the general public, it can be expected fairly soon, with hopes of this vaccine being successful. This could return a sense of normalcy back to the people, and dwindle the fear people have surrounding the virus.