Spanish Club Conducts Sock-Drive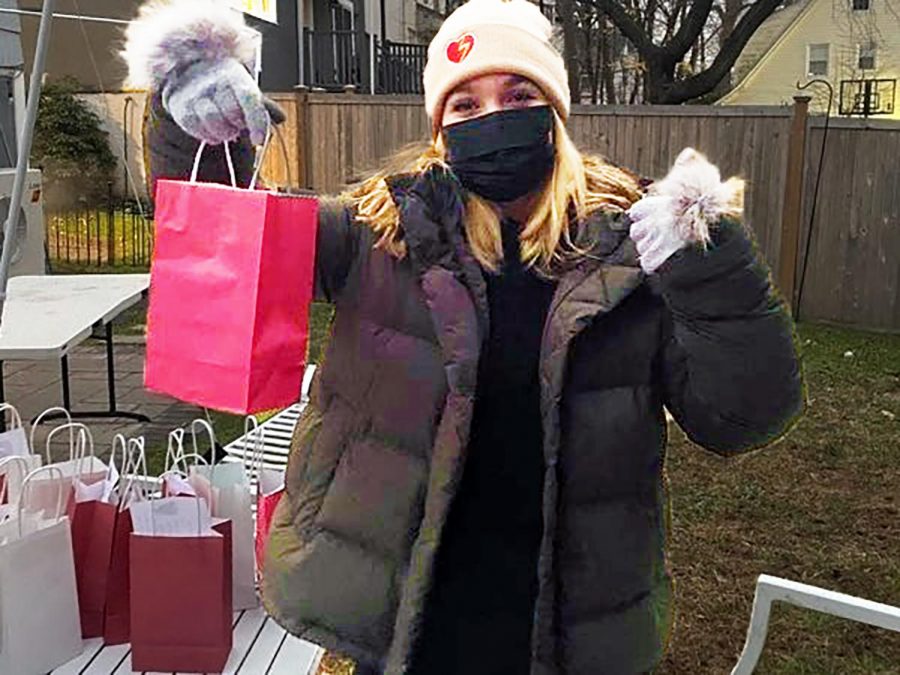 For the last few weeks, the Spanish Club has been conducting a sock drive to spread some holiday cheer during the COVID-19 pandemic. Inspired by the joy of simple acts of kindness, the club collected sixty-plus pairs of socks that were all donated to Bayberry Care Center in New Rochelle. Carefully wrapped with a note from a member, the club wished to do a good deed that could lighten locals' spirits. Socks were also holiday-themed, and each gift bag was unique in its own way. Though the socks could not be delivered by hand by members, the cards inside were curated with love. The fundraiser wrapped up on December 10, but the club can't wait to start to do more heart lifting activities.
The Spanish Club was rebooted last year by Mrs. Calvelli and this has been the first fundraiser they have been able to conduct since the pandemic hit. 
Senior Jenna Lavan, club president,  said, "It was really a special way to spread some happiness this season considering it can be hard to have festivities that are safe due to COVID-19. We weren't able to finish our fundraiser last March because of the pandemic so seeing club members engaged even over a virtual platform was really exciting. I am so happy we were able to donate as many socks as we could and hope it brought residents of the Bayberry Care Center joy".