Planning in the Works for Safe Senior Events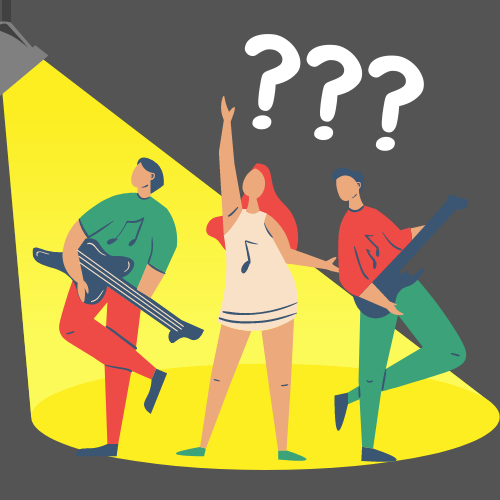 As one approaches their last year of high school, there is that bittersweet thrill of childhood coming to an end, a finale to the 18 years of growing up. Senior year is meant to be celebratory, filled with a handful of events to send graduates off in the best way possible. But in a pandemic, these events and traditions have needed to be rethought. Knowing that senior year can't be carried out in the traditional way can be crushing. Everyone has individually accepted that this is unfortunately how it has to be, but that doesn't make it hurt any less. The only way to lift mindsets is to renovate past plans. Luckily, in December, a group of seniors formed a committee and began to collaborate with grade advisors, Mrs. Satallante and Mrs. Battema, as well as Ms. Strachan, Mrs. Marosouek, Mr. Berkowitz, Mrs. Antonelli, and Ms. Rice to coordinate some of these changes. 
When it comes to the Senior Talent Show, an in-person event that follows guidelines is a goal that many hope could potentially happen in a safe manner. This was one of the first things the committee set to work on.
Though a virtual show could always be an alternative, the Talent Show Committee is trying to devise an event that could be outside. Though the plan is in its beginning stages,  and would need to be very carefully curated, students and administrators are trying to put in their best efforts to make Talent Show as interactive as could be. Many different options are being considered, and there are many different plans that coincide with the different states we could be in the middle of a pandemic. 
Senior Emily Maher said, "I am really excited that we are allowed to be part of the planning process. Since I was a freshman I have always been so excited to put together the talent show, so hopefully, in the spring we will be able to have an outdoor, live performance."
Haunted House was the first event for the seniors that was adapted to be safe in the pandemic, and it was only the beginning of challenges that would be apparent this year. This event did not have students other than those in SA involved in the planning, so having the opportunity to talk about ideas for Talent Show could bring a whole new dimension to these modified events. 
Being as Haunted House was able to be executed safely, hopefully, this can set the stage for other traditions. Prom and graduation are months away, but brainstorming is crucial to accommodate the many different health scenarios that could arise. 
Senior Grace Gilman said, "There are so many different events that go into senior year. It's hard sometimes to feel like there is nothing to look forward to due to the pandemic, but I am truly hopeful that we can make things as special as possible"