Donald Trump Impeached for Second Time, Making History
232-197 Vote Has Some Republicans Crossing Party Lines to Hold the President Responsible for Incitement of Insurrection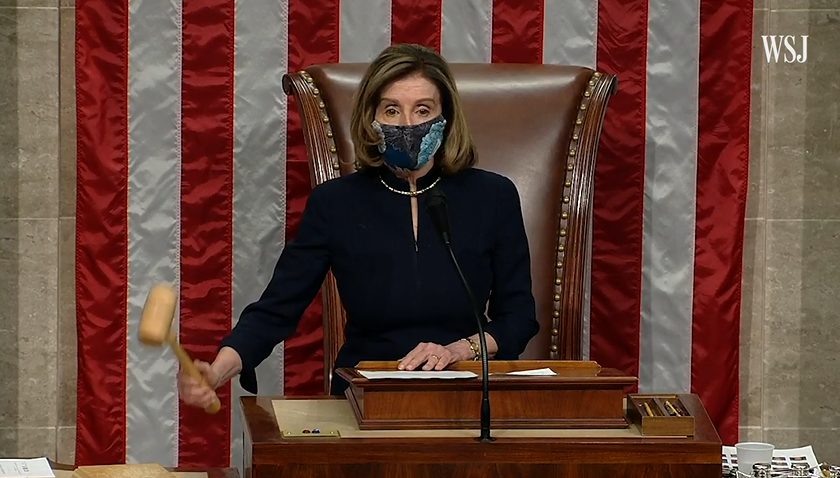 Following an attempted insurrection at the U.S.Capitol on January 6, the Democrats in the House of Representatives along with several Republicans have impeached Donald Trump for the second time. This is historic as Trump has become the only president to have been impeached twice. The House intends to hold Trump accountable for the aforementioned violence in which five people died. With proceedings occurring just one week before the end of Trump's presidency, he has thus far been indicted regarding alleged incitement of violence, held unlawful by the fourteenth amendment. It awaits to be seen how the Senate will proceed. 
There is not yet a definite date for the impeachment trial to be held within the Senate, as Senate Majority Leader Mitch McConnell claims that a peaceful transfer of power takes priority over further trials.
House Democrats believed that it was essential for impeachment to occur swiftly, holding the impeachment trial on January 13, exactly one week after the incidents at the Capitol.
Through a 232-197 vote, Trump was officially impeached. All of the House Democrats voted for impeachment, with ten House Republicans joining them, exposing a slight but important bipartisan reaction due to the severity of the situation. Trump's previous impeachment came about without any votes from Republican members of the House, but recent actions seem to set a different precedent.