WISE Program Adjusts to the Pandemic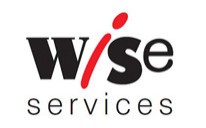 As the second marking period comes to a close, it has begun time to choose courses for the coming school year. The WISE program (Westchester Individualized Senior Experience) is a course that provides seniors with a unique learning approach, while also being able to earn credits. The WISE program allows students to study a topic of their own interest with the support of an adult mentor to guide them through the process and offer insight. The topics of the program fit a student's wants and needs, ranging from coaching Little League Baseball, interning at a nature preserve, producing a music video, and volunteering at Sound Shore Medical Center in New Rochelle. 
Despite being in the middle of the COVID-19 pandemic, the WISE program will still be running, though in a different format than usual.
Mr. Finegan, who oversees the WISE program, said,  "The biggest limitation will be on external internships.  They may have to be done virtually or not at all."
These might seem like negatives, but the ability to work virtually allows for even more possibilities. "The positive is that many new opportunities are possible if a student is willing to branch out to areas outside our own.  Where in the past, a student would have to work with a mentor in their field close to home, now they can learn virtually if a mentor is willing to from any place in the world" said Finegan. 
Informational meetings will be held periodically and students can join these meetings through the classroom page using classroom code 3frfrje. Any additional questions can be directed to Coach Finnegan at [email protected].