Pelham Together Summer Internship 2021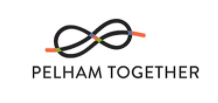 Pelham Together is once again offering their annual high school internship to PMHS students.  With the end of the school year rapidly approaching, applications are now open. 
Internships are personalized to the applicants' interests and skills.  Pelham Together has partnered with various local businesses and groups, creating a wide range of opportunities in the program.  Interns will be paid minimum wage and work around ten hours a week for three weeks.  In addition to the personalized program, participants are expected to partake in Pelham Together Youth Work, including Youth council and Pelicones.
"I gained real-life work experience and the chance to see the inner workings of the school, something I otherwise would not have had the opportunity to do," Audrey Levenson, a past participant in the program who interned at PMHS said. 
Applications will be open through April 9.  The form to apply can be found here.  It features questions that focus around leadership and a want for an enriching experience, such as "Why do you want to be a Pelham Together Summer Intern?, "What do you hope to gain from the experience?," and "What do you think makes an effective leader and how do you hope to demonstrate that through this internship?"
Sophia Leung, who interned with Pelham Democrats said, "If it weren't for Pelham Together, I would never have been exposed to this kind of work environment or been able to connect with elected officials and political figures in my area. I'm so grateful to have had the chance to collaborate with people who are actively involved in local politics because it gave me insight into how our governmental system works and how I as a citizen can make an impact!"
In the Summer of 2020, the program was forced to make changes because of the pandemic.  Most of the work had to switch to being completely virtual. Once again, due to the pandemic, Pelham Together acknowledges that there will still be virtual portions of this year's internship.  They are also willing to make accommodations for those who would wish to be fully virtual.  
The internship program is a great opportunity for Pelham students to gain workplace experience, and future life skills. If interested, be sure to sign up as soon as possible.