March Madness Recap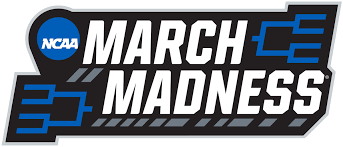 Despite unusual circumstances, the 2021 March Madness tournament lived up to expectations with countless upsets and buzzer beaters. These moments are what fans live for and, with March Madness being canceled last year, this tournament is one that will always be remembered.
There definitely was some disappointment from the media and fans that two number one seeds, Gonzaga University and Baylor University, made the championship game due to all of the underdog teams that made it far. However, the way these two have played throughout the regular season and tournament showed that they clearly were the two best college basketball teams.  Baylor ultimately won the game with a final score of 86-70, marking their first NCAA men's basketball championship in school history. 
Baylor came into this game with momentum after they beat Houston in the Final Four by 19 points. Gonzaga, on the other hand, faced quite a challenge in their Final Four game as they beat Cinderella team UCLA on a half court buzzer beater in overtime. Despite this, Gonzaga came into this game the favorites and looked to keep their undefeated season record going. If Gonzaga had won this game, they would have been the first team to go undefeated the whole season since Indiana University did it in the 1975-1976 season. 
Baylor dominated the game jumping out to a quick 9-0 lead to start it off. Throughout the first half, Baylor kept a double digit lead and showed no signs of slowing down. Even if Gonzaga played good defense, Baylor was able to make some absurd shots to keep their lead.  In the second half, Gonzaga brought the game within single digits, but Baylor kept applying pressure and was able to stop Gonzaga from coming back. Throughout the whole game Gonzaga never led and Baylor definitely looked like they were more prepared and wanted the game more. 
Baylor's defense was incredible in this game and they matched that up with a great offensive shooting performance. Gonzaga was one of the best scoring offenses in the nation and Baylor was able to hold them to 37 first half points. Baylor also had sixteen offensive rebounds compared to Gonzaga's five, which was very surprising because Baylor's team is significantly shorter than Gonzaga's. Baylor's guard trio of Josh Butler, Davion Mitchell, and Macio Teague combined for 56 of the team's 86 points. Although the score might not have been very close, this game was definitely exciting and filled with great plays. It will for sure go down as one of the best national championship games in the last decade.