PMHS Students Compete in National History Day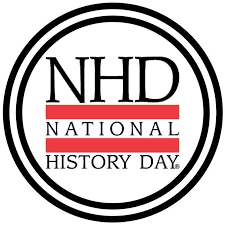 This spring, PMHS's top historians competed at the Virtual National History Day (N.H.D) competition. National History Day is an event that has been tradition in PMHS History classrooms for many years, in which students choose a historical subject based on a theme, this year's theme being "Communication in History".  
Starting with the Lower Hudson Valley competition, sophomore Julia Meyerson placed second in her category, Senior Individual Documentary. Juniors Jack Anderson, Stephen Liaskos, and Mark Tarazi won first place in the Senior Group Website Category.
Next up for these pelican history buffs was the State Competition On April 30th. Julia won a special award in her category, while Jack, Stephen and Mark were able to place first in their category once again. They will be representing PMHS at Nationals in June.
For the project, students can choose their medium of presentation — a documentary, essay, and website are all viable options. The projects are graded on creativity, accuracy, and execution. This year the competition was carried out in a full virtual format, creating a different experience for participants and judges alike.