Mask Guidelines and the Pelham Schools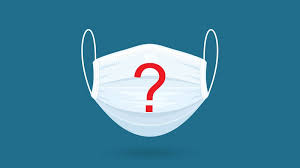 In response to the May 13 CDC guidelines update which stated that fully vaccinated individuals no longer need to wear masks indoors or outdoors, there has been a shift in the mindset towards precautionary measures and a lessening emphasis on masks with the increased vaccination numbers. New York was quick to follow this guidance given by the CDC, saying that New Yorkers as well can also not wear masks if fully vaccinated. This entails having both shots if the person received Moderna or Pfizer, and waiting the appropriate two weeks post-vaccination. With the easing of restrictions and masks becoming more optional by the day, the questions regarding masks in schools remain. 
Dr. Champ sent out an email stating that the school would fall in line with the procedures and guidelines that New York State Department of Health put out, which at the time of the email still was requiring the wearing of masks by all individuals. Despite the change in New York protocol however, the Pelham school district has not followed up on the changes, and still is requiring students and faculty to wear masks. 
Although this new protocol is being implemented in other areas, schools are still being encouraged as of now to encourage or require mask wearing by students and faculty. This is primarily because of the lack of vaccination for younger groups, as children are just beginning to get vaccinated, and many will not be considered fully vaccinated for a while. Dr. Aaron Milstone, a professor of pediatric infectious diseases at Johns Hopkins, said in an NPR article, "Until vaccines are eligible for all children, it's hard to abandon the practices that we know work the best to prevent the spread of COVID."
Most likely, Pelham schools will finish through this year continuing the practice of mask wearing, due to the unknown true numbers of vaccinated students, and the lack of younger children vaccinated. This is seemingly one of the only COVID-19 protocols that the school is heavily enforcing at this point, as all Pelham schools are now fully in person, desk shields are optional, and halls and classrooms are once again filled. There is hope for a maskless return to school in the fall.Dr. Fauci stated that this could be possible as long as the younger aged-groups continue to get vaccinated, along with the remaining general population.