Book Review: People We Meet on Vacation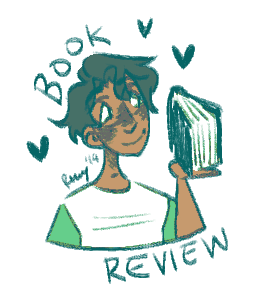 Casey Creutz, Co-Editorial Director, Junior
November 16, 2021
What do you think was the summer read of 2021? Possibly, the book that comes to mind is People We Meet on Vacation by Emily Henry. A New York Times Bestseller, and an instant hit, People We Meet on Vacation is your typical summer romance novel. Two college best friends, Alex and Poppy (now well into adulthood), lead two very separate lives after college, but reconcile every summer for a fun trip, with just the two of them. After a falling-out on one of their annual vacations two years ago, travel blogger Poppy reaches out to Alex for yet another one of their summer trips. To Poppy's surprise, Alex agrees, and the two best friends head to Palm Springs, California for a reunion vacation. Romance ensues. 
It's a near textbook beach read, with all the ingredients for a whirlwind romance, and a great time. Unfortunately, great is not the word I'd choose to describe this book. Good would be generous. As far as easy reads go, People We Meet On Vacation's 400 pages of prose certainly doesn't take up a lot of brain power, but it certainly takes up a little too much time. Henry has filled every other chapter of her novel with extremely detailed stories of the long-winded history between the two main characters, all of which can be chalked up to more or less, a very extensive exposition. For the whole book,  nearly without reprieve. No amount of adorable, friends to lovers romance can distract from the mind-numbing, excessive background that is stuffed into every last crevice of her story. The result: an abundance of boredom, in exchange for a mediocre reward of an ending.
It is clear that Henry wanted to emphasize the history between Alex and Poppy, but it could not have hurt to leave a little to the imagination. The constant switching back and forth between past and present is confusing, considering they are all more or less the same deal. The overall effect is an unsatisfied feeling and a lot of page skimming. Henry clearly attempts to counteract the overflow of context with far too many, seemingly unnecessary, plot twists that make the story far longer than it needs to be, and adds to aforementioned confusion. There was a clear intention for this book to be a smash hit amongst the ranks of romantic comedy lovers in need of reading material, and it undeniably hit the mark. As Henry proves however, success in sales does not necessarily make for a good book.
Unless you are looking for a dull time spent navigating Alex and Poppy's love lives, I would recommend skipping over People We Meet on Vacation at your local bookstores best seller section, and instead, picking up Jesse Q. Sutano's Dial "A" for Aunties. Same genre, but a great deal more fun, and a lot less redundancy. Then again, who am I to stop you from boring yourself to tears?