Critics' Corner: Movie Review – The Guilty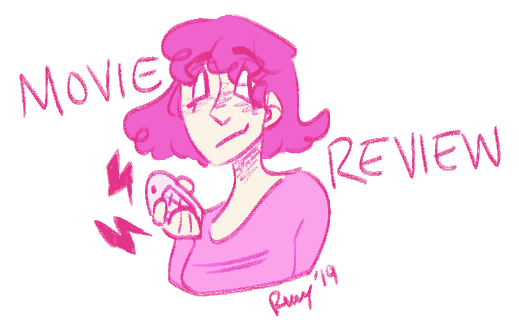 The Guilty was released to the public on Netflix on November 24.  Directed by Antoine Fuqua, this film is suspenseful and dramatic and has something for everyone to enjoy. Fuqua helmed popular movies such as The Equalizer, Infinite and Tears of the Sun, and his ability to captivate audiences in The Guilty with its utterly shocking twist of events is one of its notable strengths. The film includes not only suspense and drama but brings to light an important topic of mental illness in extreme measures. As the audience progresses further, the film tends to bring out common emotions such as empathy, impatience, confusion and shock. Actor Jake Gyllenhhal who plays main character Joe Baylor, does an incredible job by delivering an enthralling performance. 
Set in Los Angeles, this film focuses on Joe Baylor, a police officer working a shift at a 911 emergency response center. The film starts out with a somewhat casual mood, with Joe answering what seems to be "common" 911 calls and is able to assist them calmly and quickly. When Joe receives a call from a woman by the name of Emily, she he speaks as though she called the wrong number and is talking to one of her children attempting to comfort them. Before Joe hangs up, he is able to realize that this woman was most likely kidnapped and is attempting to hide the fact she is speaking to a 911 operator. As the film progresses it's understood that the main objective for Joe is to find Emily and figure out how to get her away from her kidnapper. Joe's character is seen as intense, frustrated and truly takes this call extremely personally. He relates to Emily, as they are both parents and would do anything to be with their kids.       
The path that this film is expected to take is most certainly not what ends up happening. The film changes its direction very suddenly and quickly, providing an emotional and shocking twist. "Broken people save broken people" says Joe. The reason that Joe takes this call so personal is due to its relatability. The audience learn shocking truths about Joe and Emily that flip the audience's reaction to what they are seeing and Joe's need to save Emily and her family is not motivated merely by his need to provide rescue.
Overall this film is perfect for anyone who enjoys suspenseful and heart wrenching dramatics. The film's soundtrack was also well thought out, magnifying important moments by making them more dramatic. The cinematography, acting, and plot were absolutely phenomenal and definitely kept the audience well-engaged.
One thing to also keep in mind when watching this film, is that it was shot within 11 days during the pandemic following COVID 19 guidelines of social distancing of course. Generally speaking, I would highly recommend watching this film. It not only contains an amazing plot but also leaves its audience thinking about just how stressful and impactful these kinds of jobs can be on someone.