Model UN Club Hosts Virtual Event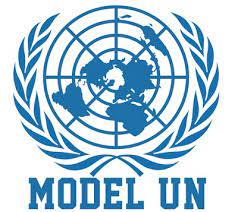 On January 15, Pelham's Model UN club participated in a virtual conference. A Model UN conference is a meeting that consists of simulated debates and discussions. In the past, Model UN has been a traveling event with students conferencing in person. Since COVID, they have restructured to a virtual model, with each discussion topic in its own virtual meeting room. 
Senior Ulysses Conrad, an avid member of the club, thought that after lots of trial and error, the club had fully adapted to the virtual model. 
Conrad said, "Everyone had lots of fun, exhibiting lots of creativity, and making great debate points." 
The topics up for discussion at this conference ranged from historical, The Constitutional Convention and the Trojan War to pop culture, Among Us and Avatar: The Last Airbender. Hackley, Brewster, and Friends Seminary were all among the schools participating. This was the first official Model UN conference of the school year, and they hope to have one or two more, possibly even in person, before the end of the school year. 
If you are interested in joining Model UN and participating in these potential conferences, the club meets on Mondays in room 126.