Boys Swimming Wins Division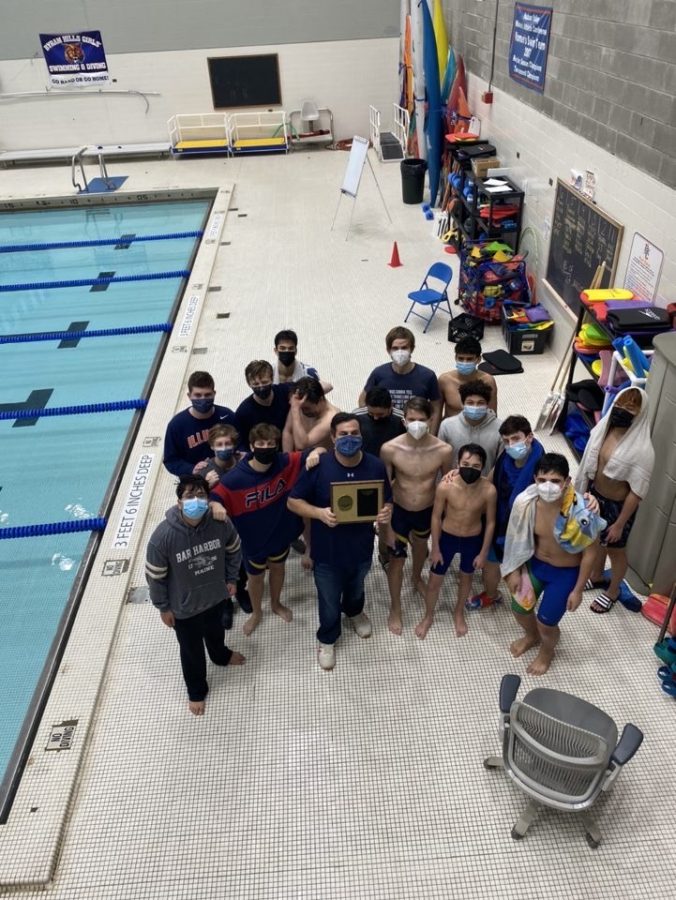 The Pelham Boys Swim team showed out this year winning many events and making it very far in the season. They finished the season with a record of 6-0-3 going undefeated. The team was always looking forward to practice and couldn't wait to compete every event.
Senior Ulysses Conrad said, "My favorite part of the season was swimming with everyone and setting my own new personal records."
The team won the division and then went on to win the section. The boys are extremely excited to continue their success next year and they believe that they will go even further than they did this year.
Jack Tirsch said, "this season was a lot of fun, we got off to a great start and never looked back. We knew the competition was fierce but we also knew we had a great chance at the division and stuck with that as a goal."