OP-ED: The Reality of Being an Athlete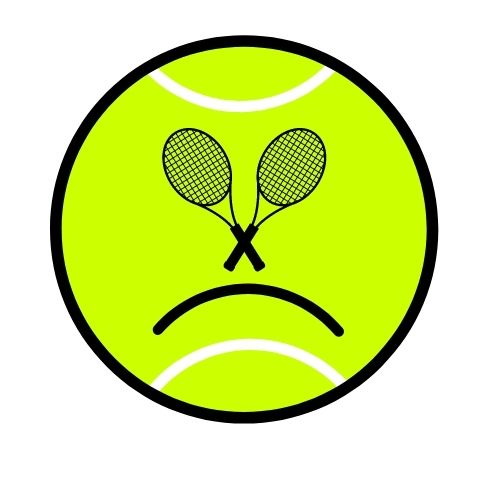 Over the past few years there has been an increase in conversation about mental health, and what it takes to be a professional athlete. The discussion has recently been brought up again because of 24 year old tennis star, Naomi Osaka. Osaka is currently the 77th ranked womens tennis player in the world, and she is fresh off of a 2nd place performance in the Miami Open. Despite her talent on the court, she is ranked this low because she took time off for mental health reasons. It all began at the French Open in 2021, where she announced that she was withdrawing from the tournament because of the anxiety she faced when she was forced to speak with the media pre and post match. When discussing her decision to not speak with the press in a Time Magazine essay, she said, "I stand by that. Athletes are humans." Speaking to press is a requirement for all tennis players, and when she was told that she did not have a choice, she did what she felt was best for her mental health.
After taking time off to rejuvenate herself, Osaka was making a return to the tennis world. While playing at the Indian Wells Masters in California, she was heckled by someone in the stands. As her opponent, Veronika Kudermetova, was set to serve, a shout was heard from the audience saying, "Naomi, you suck!" A clearly distraught Osaka attempted to have the fan removed from the stadium, but it was unclear who the heckler was. The insult clearly had an effect on her play, as she went on to lose 6-0 6-4 in straight sets.
Osaka is not the only professional athlete to raise this conversation. Cleveland Cavaliers Power Forward Kevin Love has been very open about his struggles with depression. Star Gymnast Simone Biles has also been open about her struggles with mental health, and recently dropped out of the 2021 Olympics, citing these issues.
Osaka's actions in the past year have brought up a conversation of mental health in professional sports. There has been heavy debate between those who believe in what she is standing up for and those who think that she needs to be "tougher" mentally. Both of these viewpoints have validity. I believe that mental health should absolutely be taken seriously in professional sports. Playing a sport in front of tens of thousands of fans, along with millions over the air is a feeling that the vast majority of the population will never experience. The amount of pressure that comes with that can cause anxiety. Also, another factor of playing professional sports is the media. The media can often be unfair, or ask questions that are difficult to answer. As an athlete you also have to deal with hecklers, haters, and people who don't seem to understand that these famous athletes are also human beings. These hardships can often make being an athlete difficult, and their challenges with mental health must be taken seriously. However, there must also be an understanding of what comes with a career in professional sports.
Dealing with the media and facing people who dislike or disagree with you is something that will always be an issue for public figures. There will always be someone who doesn't like you, or a reporter who asks a tough question. However, this is a trade-off that these athletes have to make. It is important to note that Naomi Osaka made over 57 million dollars in 2021. Kevin Love has made more than 200 million dollars in his 14 year NBA career. Simone Biles is one of the most famous athletes in the world, and has made 10 million dollars from endorsements in the past year. These are some of the most premier athletes in the world, and they are compensated well for it. But however much their talents are valued, that doesn't mean that their mental health should be devalued.
So, for as much as fans appreciate the skill it takes for these athletes to perform at their peak every day in professional sports, they also need to understand that athletes are human, and without care, human beings break.