Female Athlete of the Issue: Taylor Green, Lacrosse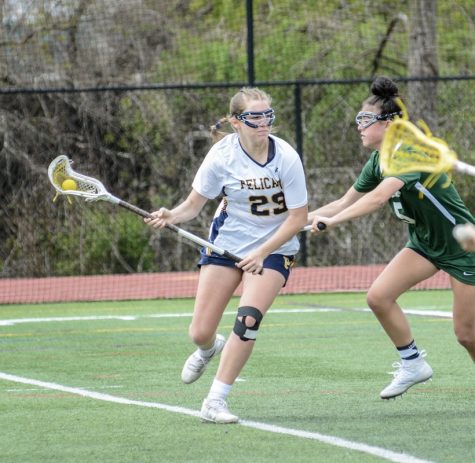 After having an excellent season for Pelham, freshman Taylor Green was a standout player on the Varsity Girls Lacrosse team. Having played last year as a middle schooler, Green showed up to the challenge of her first high school season. Facing several competitive teams, the team made it all the way to the playoffs. The team boasted an 8-8 record in the league. Green scored 9 points over a two-game period with 4 goals and one assist in a single game.
"This season was great. The captains were super welcoming and the team was so much fun, and I couldn't have accomplished anything that I did without the support of my team," Green said .
Coming off of a limited year during COVID was tough, but Green and the rest of the team proved themselves to be contenders for the playoffs. In a crucial game against Ursuline, Green scored 3 goals and helped secure her team a place in the playoffs. Green has three more years to play for the varsity team, and her performance has been invaluable to the team's success.