The Sky is the Limit with New Humanities Research Program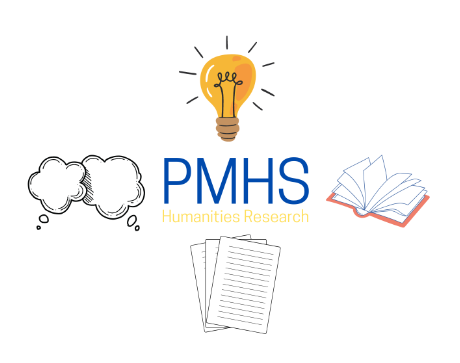 Humanities research is a new writing-focused class introduced to PMHS this year. It is taught by AP U.S. History teacher Mr. Scott and guides students in taking a deeper look at the process of writing research papers for Social Studies classes. This course is taught in Room 125 and is available to all students in grades 10 through 12.
The Social Studies department has long awaited the opportunity to produce a class closely following many concepts explored in Science Research, an incredibly popular STEM class. After a great deal of anticipation regarding the establishment of this class, the 2022-2023 school year has finally yielded desired results. 
"For a long time, the Social Studies department thought about making a class that resembles a Science Research course. Now they have the opportunity to do that."
While the majority of Social Studies classes focus on research and the production of research papers, many don't have the time to explore an idea in detail. This course enables students to expand upon their knowledge of a singular subject. Scott believes this method can be incredibly beneficial to students' work in Social Studies. He also thinks it is an opportunity for students to explore the research process and produce mature and original historical results. 
"Teaching the course has been great!" says Mr. Scott.