Munch with Matt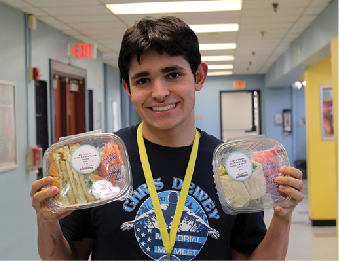 While the school cafeteria has lost several popular options including the make your own wrap line and the smoothies since the pandemic, it continues to offer an array of great lunches and snacks. Students often avoid buying lunch at the school cafeteria because they find it unappealing and would rather eat out or order delivery. With colder weather here, it is harder to go out to eat, and school lunch is not a bad option. Here are the top 5 lunches offered at the PMHS Cafeteria for just $2.50:
Philly Cheesesteak
The Philly Cheesesteak has continued to be one of the best lunches throughout my time in the middle/high school. With a basic flavor profile of meat, onions, bread, and cheese, the Philly Cheesesteak makes for a delicious meal. It is simple but a filling and satisfying lunch.
Nachos
The nachos offered in the cafeteria are a fun lunch experience and one of the top options available. They come with a bag of Tostitos Chips, cheese sauce, and your choice of meat. While this lunch can often be messy, the Mexican-inspired dish packs a punch and has students lining up to try it.
Wings/ Baked Chicken
This option is a generally new one, but it is a fantastic addition to the PMHS cafeteria. There are often multiple choices of chicken, including spicy and regular, and it is served with mashed potatoes or another starch. However, the wings sometimes come in a very small portion with only 4 or 5 wings, which is not enough to fill many high schoolers.
Breakfast for Lunch
The district cafeteria has been serving breakfast for lunch since most students have been in elementary school. Typically served with French toast or waffles, syrup, sausage, and eggs, this nostalgic choice is never a miss. The syrup pairs well with both the waffles and the sausage.
General Tso's
The General Tso's chicken is a solid hot lunch option. It comes with a side of fried rice which never disappoints. The flavor of the sauce pairs terrifically with the rice and has a nice flavor.
Recently, it's been dryer than usual, but generally this is a great and standout choice.
Best snacks: Some of the best snacks offered are the cookies, pretzels and hummus, and the various chips.