Pelham Athletic Director Says Goodbye After Two Years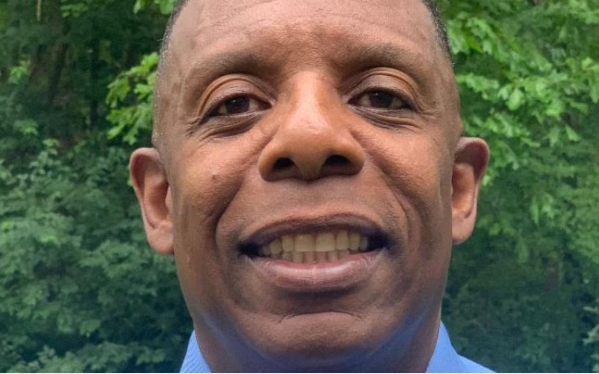 Sara Harris, Co-Editor-in-Chief, Junior
February 16, 2023
Christian Hodge, Pelham District's Athletic Director, has resigned following just two mere years of employment. According to Superintendent Dr. Cheryl Champ's email that was sent out on Wednesday, February 8, Hodge is to end his service effective March 10. The memo also claimed that the district has begun a search for a new Athletic Director and intends to fill the vacancy by July 1.
An interim solution to provide oversight for the health, physical education and athletic departments is in progress.
"Throughout his time in Pelham, he has been a cheerleader for our student athletes, overseen growth and great success in our athletic program and worked diligently to provide our athletes and coaches the resources and support they deserve," said Champ.
As stated by Hodge, his resignation was prompted by another opportunity presenting itself. Likewise, he hopes to continue leading athletic programs that foster opportunities for student athletes.
"The best part of my job here was working with students and staff to help develop athletically, educationally and responsible student-athletes," said Hodge.
.."Pelham has a great athletic culture and I wish and hope the students have continued success," he added.
James Rodgers, the Boys Varsity Lacrosse coach addressed Hodge's resignation.
"I mean at this point, the biggest thing we need from athletic directors is to help us schedule and plan things out. We've had communications, we basically figured out how we're going to share fields and made sure our games aren't going to have conflicts. So as it stands right now, ya know, by the time Mr. Hodge leaves, we've got the season basically planned out."
Rodgers anticipates that Hodge's void will be filled by the initiative endorsed by Pelham coaches.
"I don't necessarily think we will need too much more support outside of the coaches. We are just getting everything squared away before the season starts, because that helps alleviate problems that can come and we've hopefully already identified potential conflicts and gotten them dealt with. So we've just tried be more proactive as a group of coaches getting our things figured out.
In the past 12 months, Hodge is the second Pelham administrator to leave in the middle of the instructional year, which is rare since most managerial changes take place over the summer. Julia Chung, the school system's Assistant Superintendent for Pupil Personnel Services, left her position on February 1, 2022, with an effective date of March 4.
School staff has also seen various transitions such as a new Vice Principal as of January 2023.
Is there something to be said about the consistent shifts in Pelham District's employment, or is this all merely a coincidence?