Sam Plunkett, Sophomore, Web Manager
March 16, 2018 • No Comments
RENOVATION ON LOCKER ROOMS COMPLETED Last year the district announced the proposed building of new locker rooms in the high school. The project was supposed to be finished by the beginning of the 2017 school year. Unfortunately,...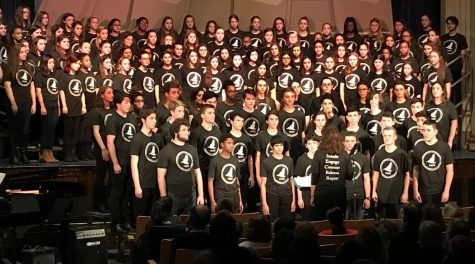 Ryan Gregware, Junior, Staff Writer
March 16, 2018 • No Comments
Following on the heels of the Jazz Band's recent success, the school's choral groups held a fundraiser on February 13 in the Pelham auditorium. The event was conducted by choral director, Mrs. Abeshouse, with accompaniment...
March 26, 2018 • No Comments
Sam Rodd (Cornelius), Jack Finegan (Barnaby), Maggie Solimine (Irene Molloy) and Meredith Heller (Minnie) discover the joys of having ELEGANCE in PMHS' production of HELLO, DOLLY!
Charlotte Edmunds, Junior, Co-Editor in Chief
March 16, 2018 • No Comments
One can't scroll through Instagram, Facebook or Twitter without encountering the hashtag "MeToo," which emerged after Hollywood producer Harvey Weinstein was publicly...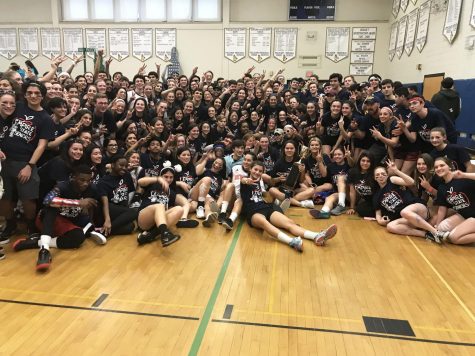 March 26, 2018 • No Comments
The class of 2018 is victorious for the second year in a row. March 2018 Centerfold
January Centerfold – PMHS Time Capsule for 2017
January 19, 2018
November Centerfold – Senior Haunted House & Halloween
November 30, 2017
October 31, 2017