OP-ED: Blue Lives Matter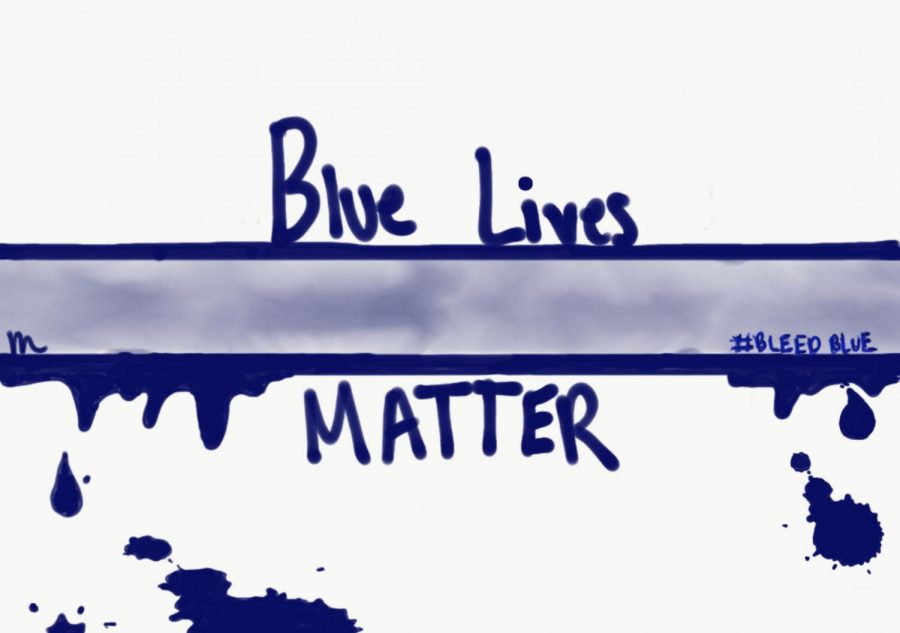 Black Lives Matter. This is the movement that has been all over the news and social media platforms as people demand justice for George Floyd and many like him who were murdered by police officers. People have opted to take part in peaceful protests, while others turn to violent riots as they break store windows, throw Molotov cocktails and bricks at police officers. This crisis brings to light another movement that has been neglected by the American public: Blue Lives Matter. This movement is more than relevant to the present protests and riots as cops are being physically abused by some who are supposedly rioting in support of the Black Lives Matter movement.
The lives of police officers have been put at great risk during the past few weeks. David Dorn, who was a 77 year old African American retired St. Louis police captain, was murdered by looters during the riots. Susannah Cullinane, in an article for CNN, mentioned that Dorn's son said, "A retired police captain fatally shot during looting in St. Louis was passionate about helping young people and would have forgiven those behind the violence on the city's streets." David Dorn was a good cop who desired to better the community, but did not have the chance to continue in his endeavours as he was murdered. Susannah Cullinane, in the same article for CNN, mentioned that Chief Hayden said, "Dorn had been 'a fine captain' who had been very well-liked and looked up to by many of the department's younger officers." David Dorn deserves justice just like every African American shot by a police officer deserves justice.
The violence demonstrated does not just end in St. Louis. David Aaro, in an article for Fox News, said, "A New York City police officer was randomly attacked and stabbed in the neck late Wednesday while patrolling in Brooklyn, which resulted in a struggle that caused two additional officers to suffer gunshot wounds." Further investigation revealed that the man who approached the officers "….walked up to the officers casually and whipped out the knife." This begs the question: how will this inspire change? Shouldn't everyone be working together to end racism in all aspects of life, including the police department? Instead, factionalism continues to grow as rioters target good cops rather than the actual issue at hand: racism. 
Many are beginning to realize that the Blue Lives Matter movement is relevant to this dilemma. Marisol Bragg, in an article for 2 News, said, "Two groups of protesters gathered in Carson City Saturday morning. One in support of Black Lives Matter movement and the other in support of the Blue Lives Matter movement." People are beginning to realize that the two groups need to work together rather than apart. Marisol Bragg, in the same article for 2 News, mentioned that Samantha Linnenbrink, who supports Blue Lives Matter, said, "I think it's really important that in order to build a bridge to understanding and progression we need to understand both sides to build that foundation."
Both of these movements matter in their own right, but it is imperative that the Blue Lives Matter movement is not squandered as the majority of police officers are good cops and desire to aid the world and their communities. It is time that these movements work hand-in-hand to spark real change. Killing and injuring police officers is not the way to change, and nor is police brutality towards African Americans.