Pelham Model UN Club Holds 1st On-Line Conference with Florida School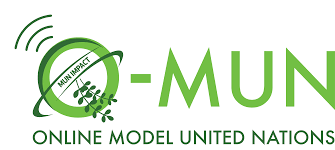 Pelham's Model United Nations club (MUN), has continued to be a very active club, even throughout COVID. Under the leadership of senior Tommy Roche, the club has had virtual meetings, as well as conferences. On March 24, Pelham sent delegates to the first-ever online collaboration conference between Pelham and the David Posnack Jewish Day School, which is located in Davie, Florida. The conference was modeled as a general assembly where all delegates represented a country and tried to resolve a conflict. The conflict of this conference was between Russia and Ukraine over the seizure of the Crimean peninsula. The land is/was owned by Ukraine but had a large population of people of Russian descent which caused tensions to spark. The conference revolved around the question of what action should be taken to resolve the conflict and if so to what severity. The conference is a testament to some of the opportunities COVID's forced dependence on technology has caused.
"Being able to work with such a far away delegation simply would not be possible with the use of virtual tools," Secretary-General Tommy Roche said.
Pelham sent many newer delegates to this conference, as a way to practice skills and gain confidence with parliamentary procedure and debate. 
Freshman Aadita Roy said, "I thought that this conference was a great experience and I was able to speak more and take more risks." She added, "The informal nature of the conference helped to make the conference less stressful, which led to me speak more." 
The Pelham Model UN Club plans on joining a virtual conference with Hackley for its HackMUN conference on April 10. They also plan on having their major Military Simulation or Milsim conference on May 22. 
The recent conference provided many newer members a chance at a real MUN conference and provided veteran members another opportunity to participate in the midst of the pandemic.