Fall Recruited Athletes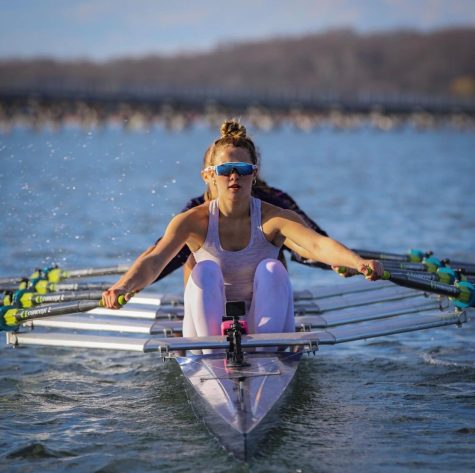 Reese McLean
     Senior Reese Mclean is going to the University of Wisconsin – Madison for rowing. Her experience with rowing has given her a great opportunity to step up as a leader with her years of experience. She currently rows for City Island Rowing, and she's been with her club team for five years now starting as a novice on the team and working up to now being on Varsity for three years and a captain of her team. Reese has gotten the opportunity to row at Youth Nationals and Head of the Charles in 2021 which are very important and big regattas for youth rowers. Mclean said, "The process of getting recruited was definitely long and stressful but I had the support of my team and coach which made it more manageable. It was very exciting as well". She is very excited about the location and size of the University of Wisconsin – Madison because it is one of the best college towns. When she started thinking about college last year she couldn't imagine going to college and not doing what she loves and having a community to grow with. What Reese likes the most about the school she's committed to is, "Wisconsin has been a school on my list for many years now being right by the city and also right on the water is awesome, as well as the school spirit that is in Wisconsin. I'm personally looking forward to the academic opportunities I can explore at Wisconsin." She couldn't be more excited to have verbally committed to the University of Wisconsin – Madison.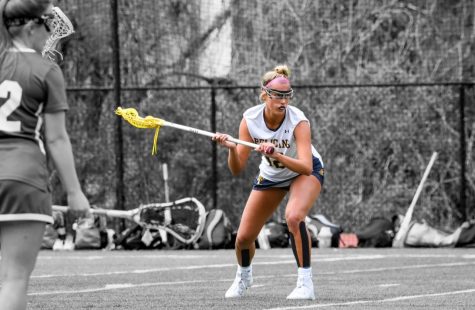 Mia Orlando
     Junior Mia Orlando has recently committed to Villanova for Lacrosse. Mia has been playing lacrosse since kindergarten, she wanted to continue playing lacrosse in college because she loves to compete and couldn't imagine her life without sports in it. Mia is most excited about meeting new people and growing as a player at Villanova. Orlando loves everything from the coaches to the campus, and as soon as she visited, she knew she was at home. Mia said, "It's all about mentality in my opinion. You either want it or you don't." The recruiting process for Mia was extremely grueling and stressful, she mentioned it was unlike anything she'd ever experienced before. Going through the recruitment process is so difficult and Orlando experienced highs and lows but overall, there was such a relief for her to finally commit and have the weight lifted off her shoulder. Mia said, "Lacrosse has taught me so many great life lessons and has given me the best people and experiences that I will cherish forever."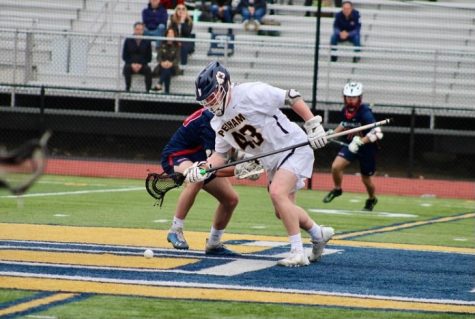 Henry Moderelli
    Senior Henry Moderelli has been recruited to Kenyon College for lacrosse. Moderelli has been playing lacrosse for 11 years and has been playing on the PMHS lacrosse team all of high school. When getting recruited Henry said "the process was a physical and mental grind but satisfactory in the end". Henry wanted to continue to play his sport at the college level because he loves playing the sport and it has helped him build many great friendships. Moderelli's experience in the sport has been a lot of hard work that ultimately paid off regardless of his winning or losing. What Henry likes about the school he's committed to is, "the focus on academics before athletics, and the close-knit bond of the community".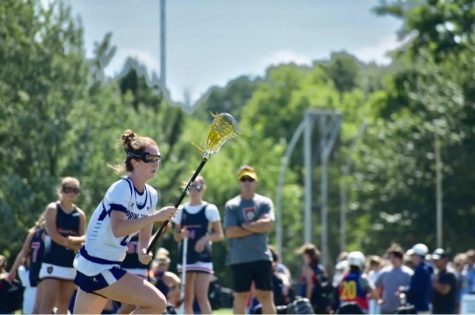 Emma Crotty 
     Senior Emma Crotty plays varsity lacrosse for Pelham Memorial High School and has been playing since the first grade Emma has completely been committed to the sport. She's committed to Amherst College to further her career in Lacrosse. What sets Emma apart from other athletes is that she works best when she's motivated by others and her teammates who are constantly making her a better player. What Emma's most excited about is, "to meet the team and help build the lacrosse program, while also being able to study with amazing professors". The decision was very difficult for Emma to make when choosing which college to commit to. She said, "Getting recruited was a lot more difficult than I anticipated, and it allowed me to grow up a lot as an individual. It took a lot of time and stress for me to come to my decision, however, I am really happy with the choice I made!". Emma truly loves sports and lacrosse, especially. Playing lacrosse has been a part of her life for as long as she can remember, and she knew that going to college without playing lacrosse would be very difficult for her. Emma has been on the Pelham Memorial High School varsity team since freshman year and her club team PrimeTime since the seventh grade located in New York. What Crotty personally likes about her commitment school, "Amherst offers me the perfect balance between athletics and academics, which is the first thing I was looking for in all the schools that approached me. I am really excited about the small class sizes and about all of the fun events and traditions that occur on campus!"