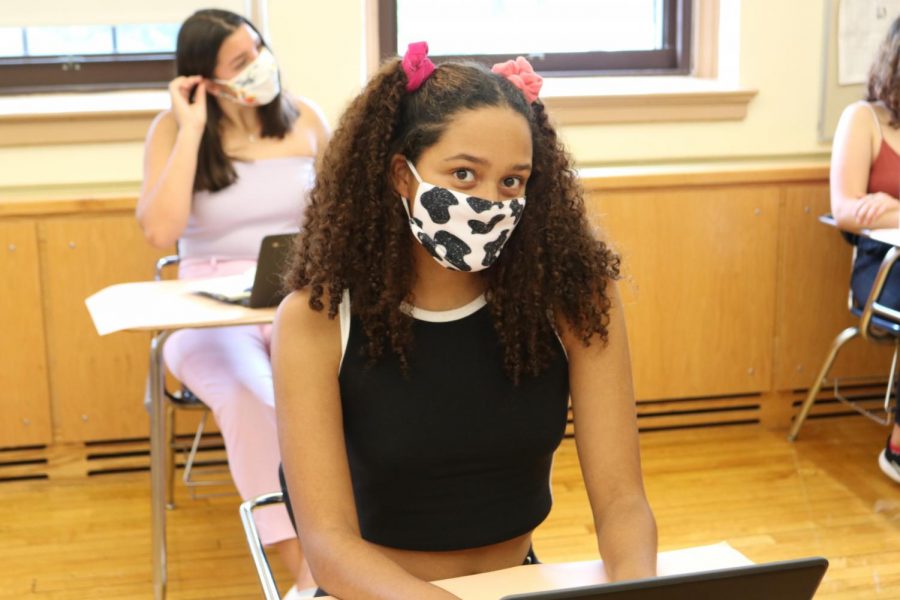 Sofia Cedeno is a senior at Pelham Memorial High School.
She joined the Pel Mel not only to pursue her interest in writing but also to add diversity to the paper's staff.
Sofia is the co-captain of the varsity swim team and swims for an outside club. She has been a part of the Women's Empowerment Club, Spanish Club, Y2Y club and the Peer Leadership program. Currently, she's part of the National Honors Society for English and Rho Kappa. Sofia is looking forward to writing more opinion pieces and getting out of her comfort zone. She is the features editor. According to Sofia it feels good to be back in school, even if it is only for 2-3 days. "It's my senior year so I'm just glad to be able to spend it at school".
Sofia Cedeño, Co-Features Editor, Senior
Nov 18, 2020

Album Review: Positions

(Story)

Oct 30, 2020
Oct 27, 2020

Album Review: Chip Chrome and Mono-Tones

(Story)

Sep 20, 2020

Point/Counterpoint: TikTok Should Not Be Banned in the U.S.

(Story)

Jun 14, 2020

The Hypocrisy of "White Lives Matter"

(Story)

Jun 02, 2020

Online Advanced Placement Tests Don't Get Passing Grades from Students

(Story)

Dec 23, 2019

PMHS Says Goodbye to Dedicated Teachers & Administrative Staff at End of School Year

(Story/Media)

Dec 19, 2019

Band Concert Jazzes up the Holiday Season

(Story)

Dec 10, 2019

In Loving Memory of Big John

(Story)

Oct 30, 2019
Oct 30, 2019

Pel Mel Critics' Corner

(Story)

Oct 06, 2019

New Squad Program Encourages Mentorship between Upperclassmen and Freshmen

(Story)