Winter Sports Update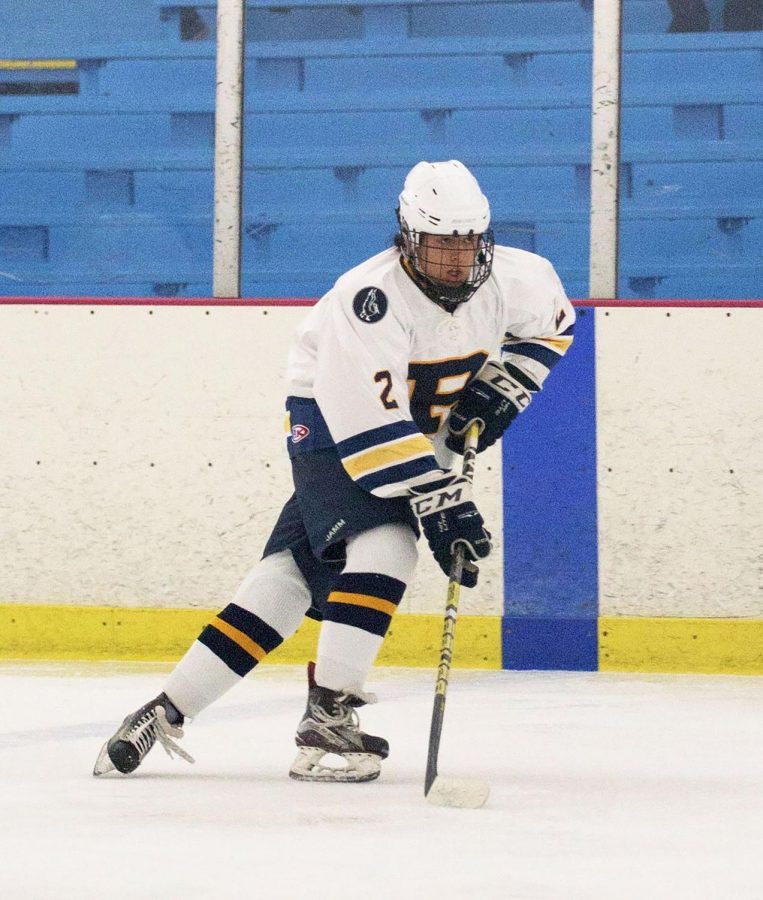 Nevan Malwana, Associate Editor-in-Chief, Junior
December 17, 2019
The boys varsity hockey team had one of its most successful years in recent history making it far into the playoffs ultimately losing in the section finals. Coming into this new season the team is determined to finish the job this year and hopefully win the section. The team got off to a fast start on their season with a statement 8-1 home win against Carmel High School.
"We're calling this season our revenge tour, as we look to run the section after a disappointing loss in the section championship last season," junior Myles DiFrisco said.
In addition to this win, the team wore their new jerseys in dedication to recently deceased Ms. G. The jerseys, which displayed a patch in the top right corner with her initials, were showcased right before Rich Vasame gave a couple of heartfelt words.