Cross Country Crushes Competition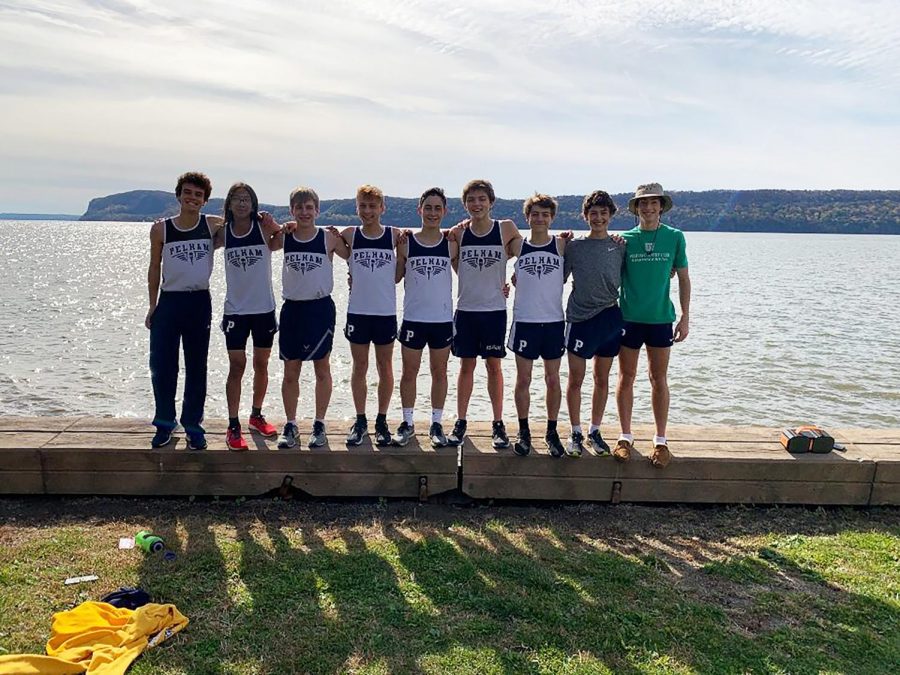 This fall season, the cross country team competed at Sectionals at Bowdoin Park and left feeling accomplished. The boys competed against 18 other Westchester cross country teams and placed 6th. The girls placed 6th out of 12 for their races. Sophomore Stephen Liaskos came in first for the boys and senior Morgan Sample for the girls.
Junior Chris Hartigan said, "Our captains were able to create a very close bond between the team which I personally think contributed to the team's success. We worked exceptionally hard during the summer a preseason which helped us exceed expectations in the later season."
According to Hartigan, the team was committed to going on much longer runs this season than in the past to build up their strength and endurance. They are hoping to continue increasing the length of runs to challenge Pelham runners and push them to their full potential.
Overall, the team had an outstanding year. In the regular season, the team had a record of 4-1. Star performers for the boys group were Chris Hartigan, Lance Brady, and Stephen Liaskos. According to senior Lance Brady, Coaches Marcotullio and Green were fundamental in helping the team win. For the girls, Morgan Sample and freshman Emma Van Praagh were stand-outs. Sample believed that the key to the team's strength was their group work ethic: "This season we worked together as a team more than we did in the past, and this really allowed us to succeed. By going on our runs as a group and motivating each other, everyone went into the competitions much more confident in themselves and their abilities as runners."