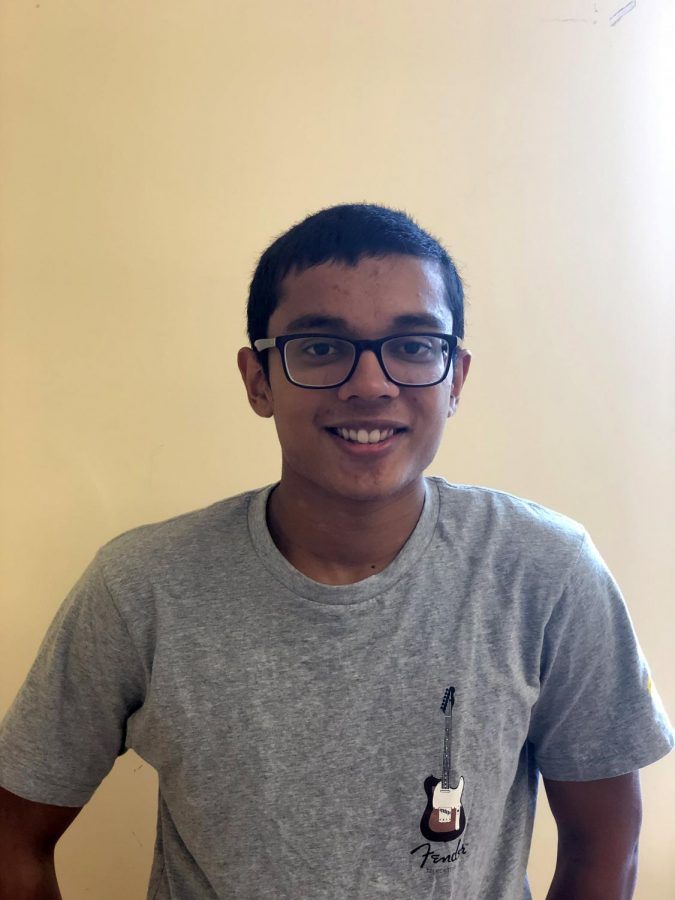 Nevan Malwana joined
The Pel Mel
in 9th grade as an extracurricular club member, and was soon one of the few freshmen to get published their first year at the school.
As a tennis player and a member of Model UN, he can handle quite a workload. His favorite author is Harper Lee, and names history class as his favorite.
Nevan looks forward to incorporating his love of writing and history into his work on the newspaper.
Nevan Malwana, Associate Editor-in-Chief, Junior
May 28, 2020

Ms. Bethany Antonelli Named New PMHS Assistant Principal

(Story)

May 21, 2020

What Will High Schools Look Like Post Pandemic?

(Story)

Apr 18, 2020

Point/Counterpoint: Immigration and Sanctuary Cities

(Story)

Feb 14, 2020

OP-ED: Lack of Gift Giving

(Story)

Feb 02, 2020

Science Olympiad Team Ranks 3rd at Regional Championship

(Story)

Jan 17, 2020

Three Car Accident Outside Pelham Memorial HS

(Story)

Dec 17, 2019

Winter Sports Update

(Story)

Dec 17, 2019

Winter Sports Update

(Story)

Dec 17, 2019

Winter Sports Update

(Story)

Dec 17, 2019

Winter Sports Update

(Story)

Dec 17, 2019

Winter Sports Update

(Story)

Dec 16, 2019

Sophomore LJ Casenas 24th in Nation Among 10th Graders at National K-12 Chess Championship

(Story)

Oct 05, 2019

Proposed District Office Move Postponed

(Story)

Sep 28, 2019

Pelham Middle School Vandalized With Offensive Symbols Causing Community Concern

(Story)

May 08, 2019

Two Pelicans Represent PMHS at State Championships

(Story)

May 06, 2019

PMHS Starts Unified Basketball Team for all Students

(Story)

Apr 29, 2019

Students for Refugees Club Holds Event to Raise Awareness for Refugee Crisis

(Story)

Jan 24, 2019

OP-ED: Respect the Tech, Respect It

(Story)

Nov 28, 2018

Dealing with College Admissions Stress

(Story)

Oct 26, 2018

How to Survive Freshman Year: Advice to the Next Generation of Pelicans

(Story)

May 15, 2018

Pelham Looks to Solarize Homes and Businesses

(Story)